Export & send data from Scuba
Download query results to a CSV file
You can do this from any view by clicking Download CSV in the upper right hand corner of the page, next to CHART OPTIONS. Exporting from table view is recommended, as other views may have unexpected CSV outputs.

Create dashboard email reports
Email reports can be scheduled to send a snapshot of the entire dashboard to yourself or other users.
Simply navigate to the board you would like to schedule a report for, then click on the envelope icon along the left sidebar. This will open a list of existing email reports. To create a new one, click the + NEW button.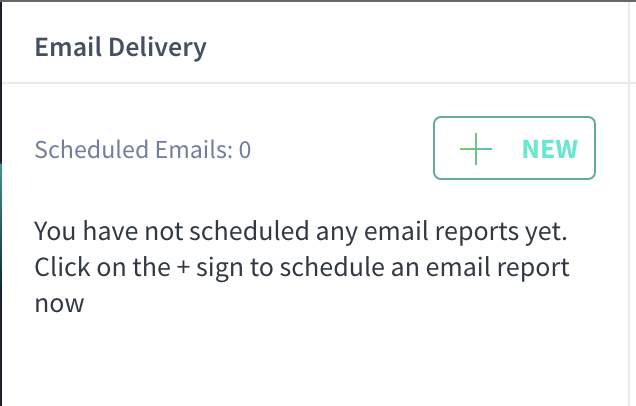 Next, enter a descriptive email subject (or leave it as-is if the subject should be the same as the name of your board), select the days of the week and time you'd like the report to be sent, and choose the recipients. Then SAVE your report to finish the scheduling.
If you do not want to schedule a report, you'd like to test it before scheduling, or you just want to send a one-off email, you can also press SEND NOW before or after saving to initiate sending the report immediately.
To delete an existing scheduled report you've created, go to the list (pictured above when empty), hover over the name of your report, and click the trash can icon.