Introducing Scuba Version 5
We are excited to announce the release of Scuba 5! This release includes a number of performance and scale enhancements, improved no-code analytics experience, and privacy protection features.
Improved Performance at Scale
To match the scalability needs of our customers, we have enhanced the end-user experience when exploring large volumes of data and data properties. Scuba 5 Web Application and its supporting APIs have been re-architected and optimized for better performance. You can expect performance improvements, including:
Reduced web browser memory requirements by lazy loading and paginating results

Improved web application responsiveness by caching API calls

Improved overall cluster responsiveness by eliminating queries that users didn't intentionally run
Improved No-Code Analytics Experience
Based on end-user research, we have re-designed the Scuba UI, while preserving the best components of Scuba 4's UI, to create a more seamless experience, giving you the information you need faster and easier than before.
Scuba Explorer is now more powerful than ever. We've improved the interface so you can easily find the data you need while also being able to explore the details without having to leave the page. The new query menu and inspector drawer will be your new allies!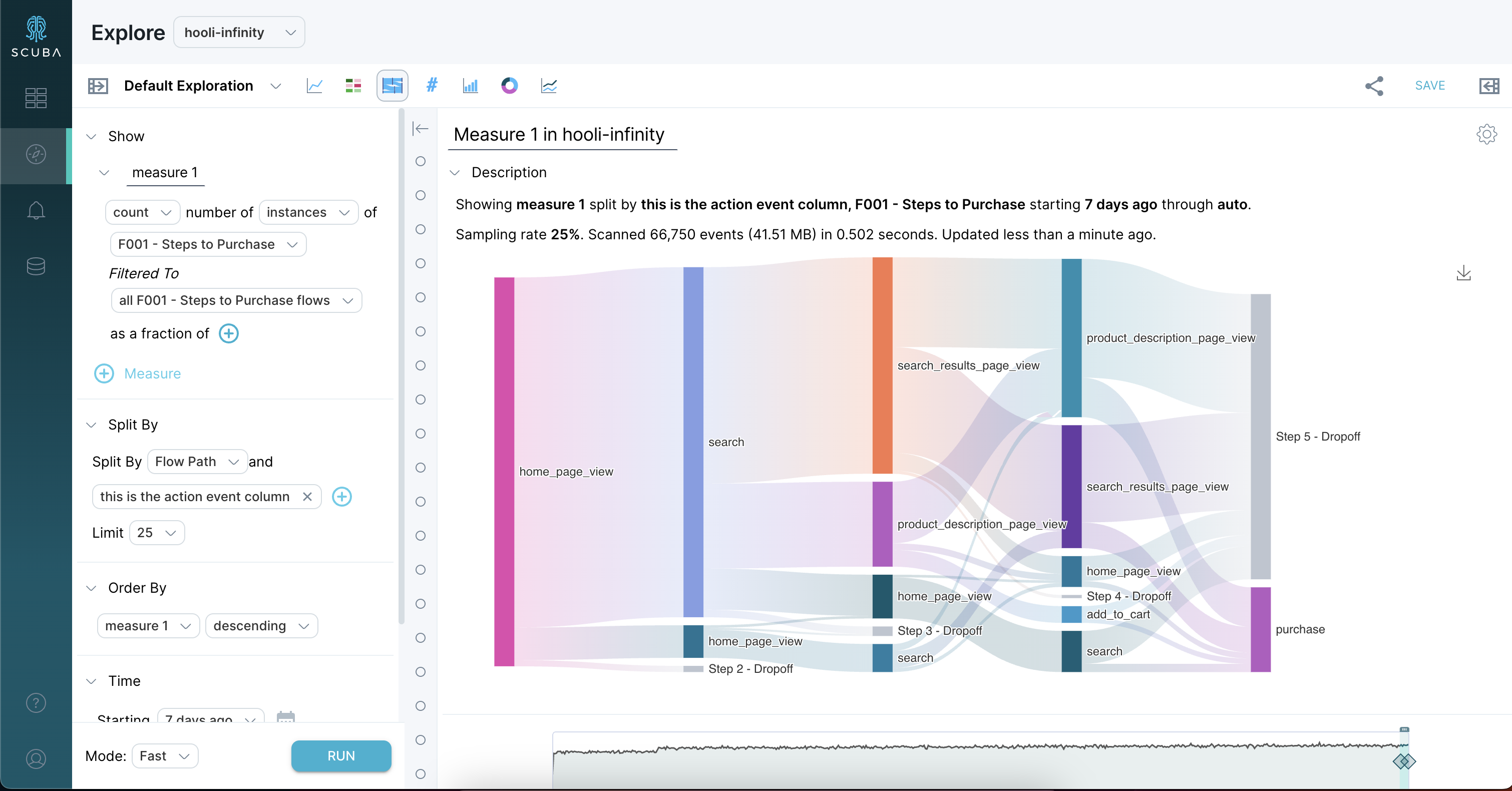 New Query Menu and Enhanced Search
The new query menu enables you to find knobs and save queries as you are building your queries in Explorer. We've also enhanced and added search capabilities so that you can find the right properties--not only by their name, but also by matching their description, and, for string properties, even their values.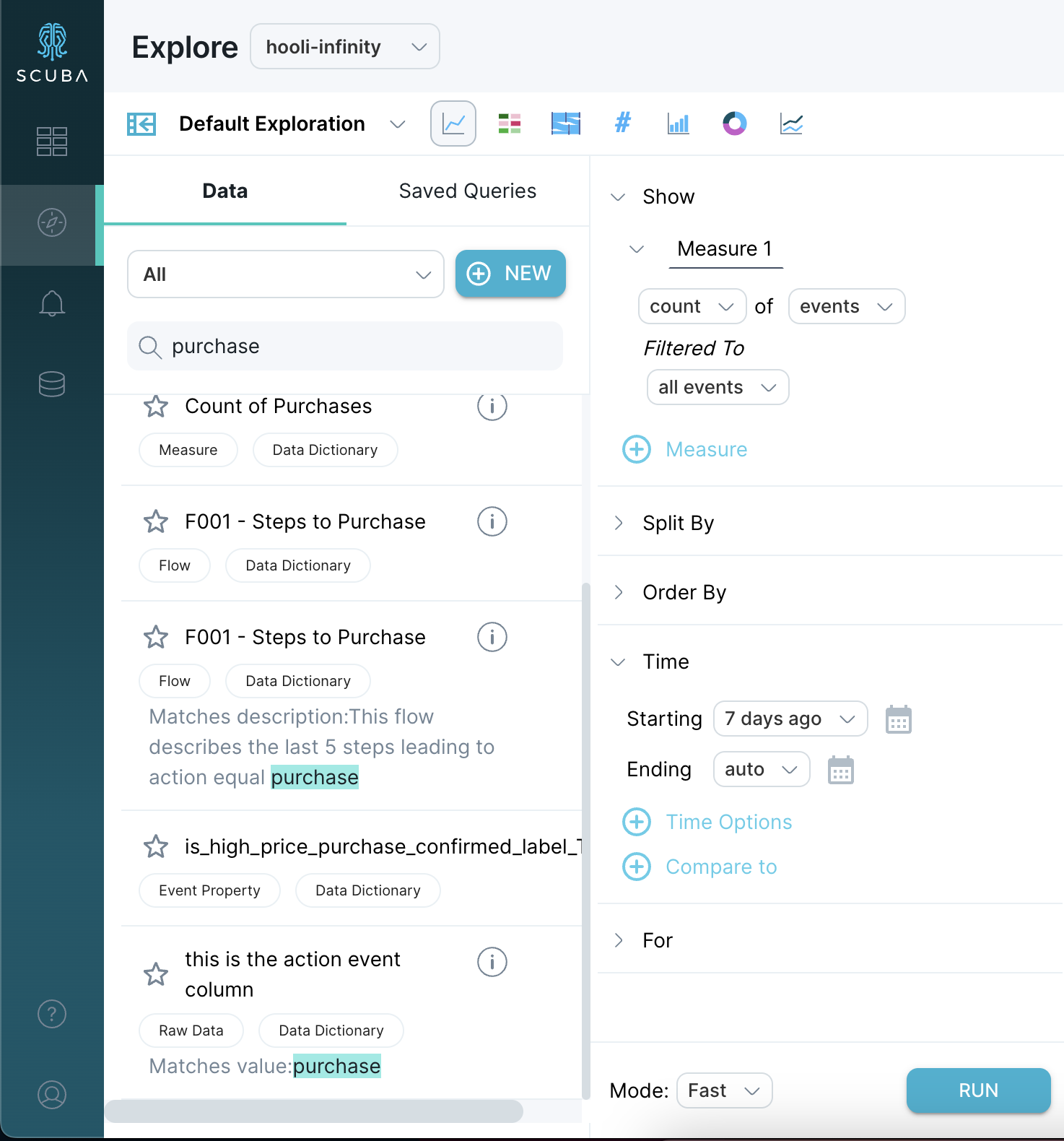 Once you find interesting properties, the inspector drawer will enable you to quickly peek to see more details without leaving Explorer. You will be able to see the definition, permissions, and more.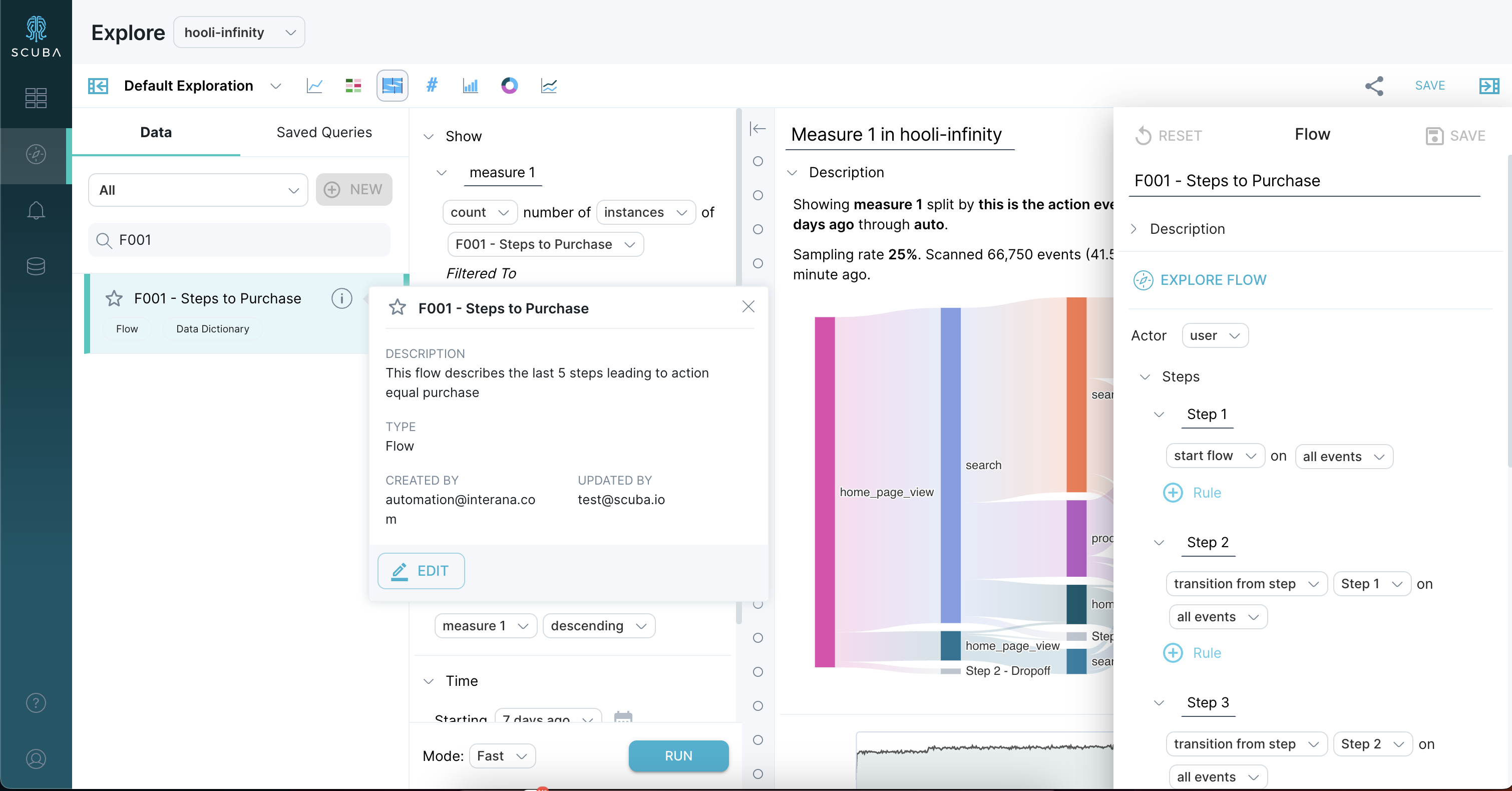 The combination of the query menu and the inspector drawer makes data management easier than ever. In Scuba 5, the query palette is integrated into the query menu. You'll be able to quickly create properties right from Explorer by either cloning existing dictionary properties or creating brand-new ones. You can then customize them for the purpose of your query, and when you are done, you can even clone them into the Data Dictionary, so your colleagues across the organization can also benefit from them!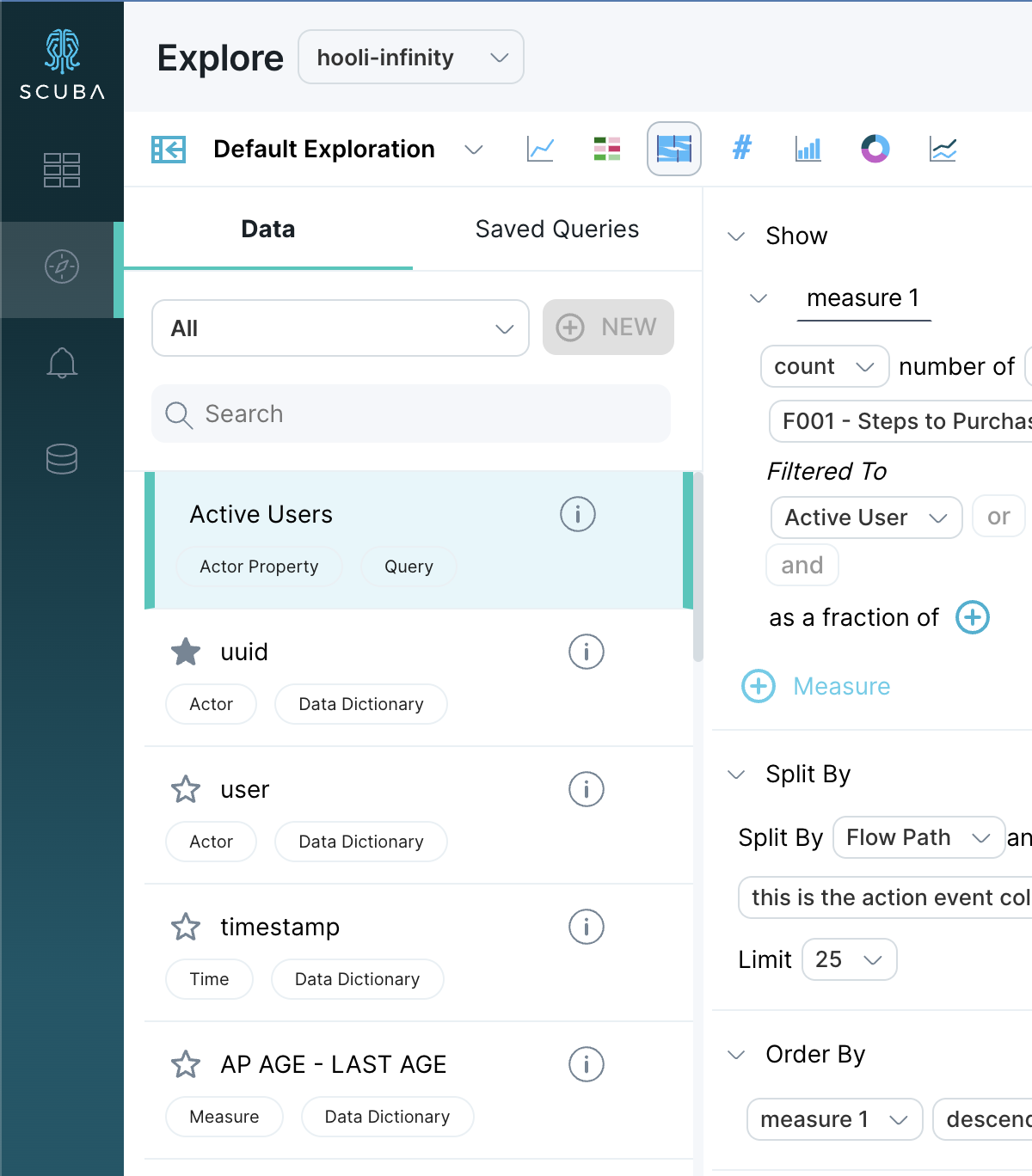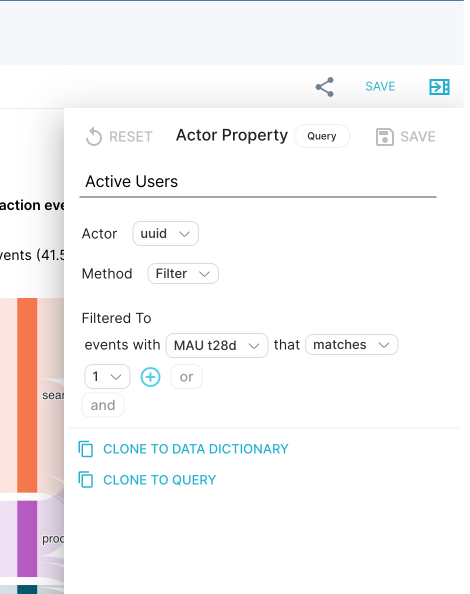 To continue the Scuba mission of making advanced data analytics accessible to business users, advanced functions can be built now without having to write pseudo-code. You can even copy existing advanced functions and paste them into new query definitions! We hope that you find the new function editor simpler, faster, and more helpful overall.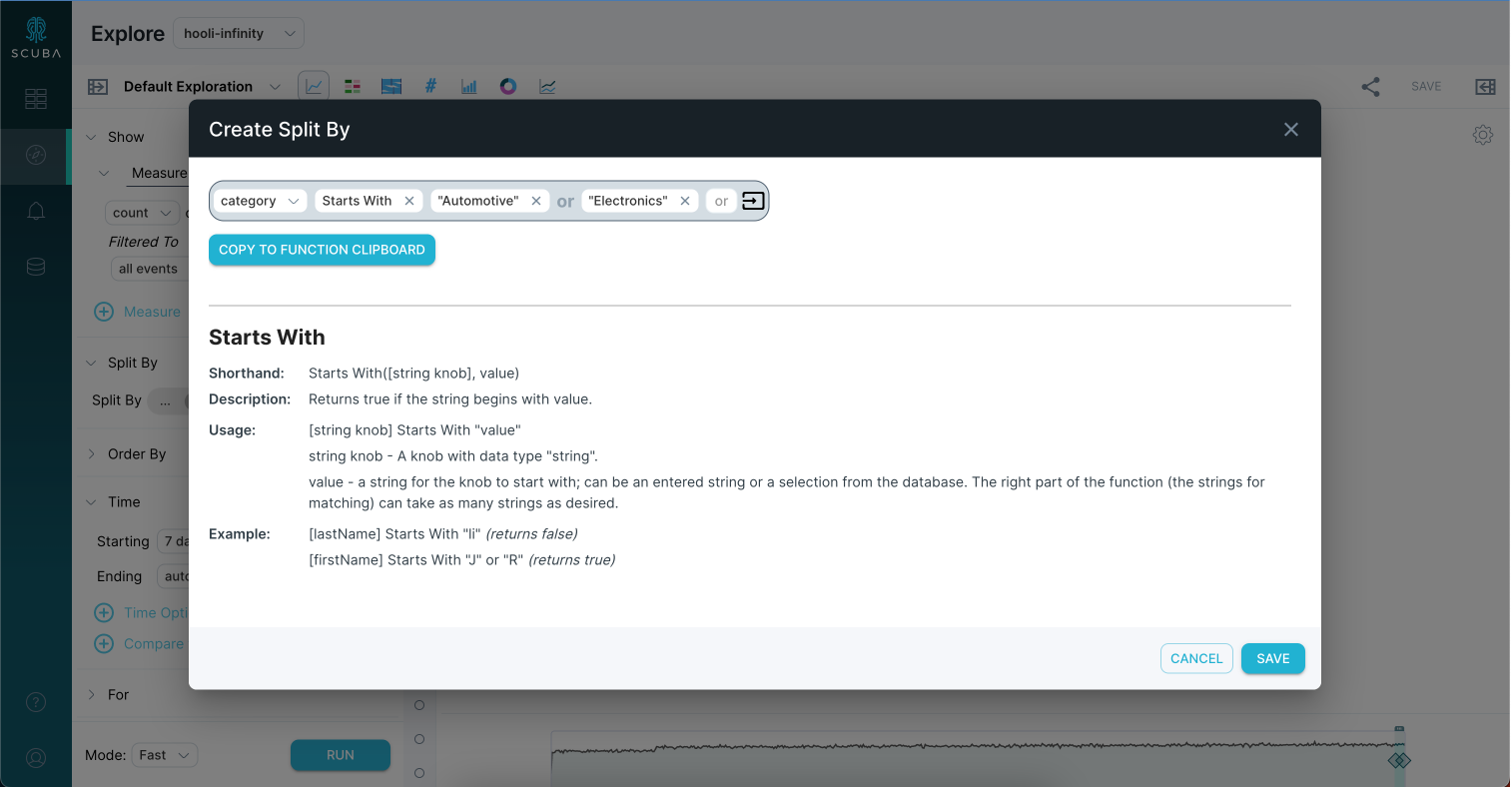 When you are satisfied with your query, it's time to get ready for executive showcasing! In Scuba 5, Boards now have improved visualizations, providing you with neat and crisp views--and are ready for presentation, printing, or sending to your teammates.
We have enhanced Boards capabilities so you can focus on your insights. The controls are hidden until they are needed, and when opening Boards, they will always show cached visualizations while the newest insights are refreshed in the background. The drawer inspector is also available here for use, where you'll be able to address your sharing and more advanced needs found in Scuba 4.
While designing Scuba 5, we wanted to elevate the visibility and accessibility of insights by putting them front and center. Scuba 5 enables admins to create groups to organize boards, so key audiences can quickly find them. Also, finding your own or the company's favorite insights is now just one click away.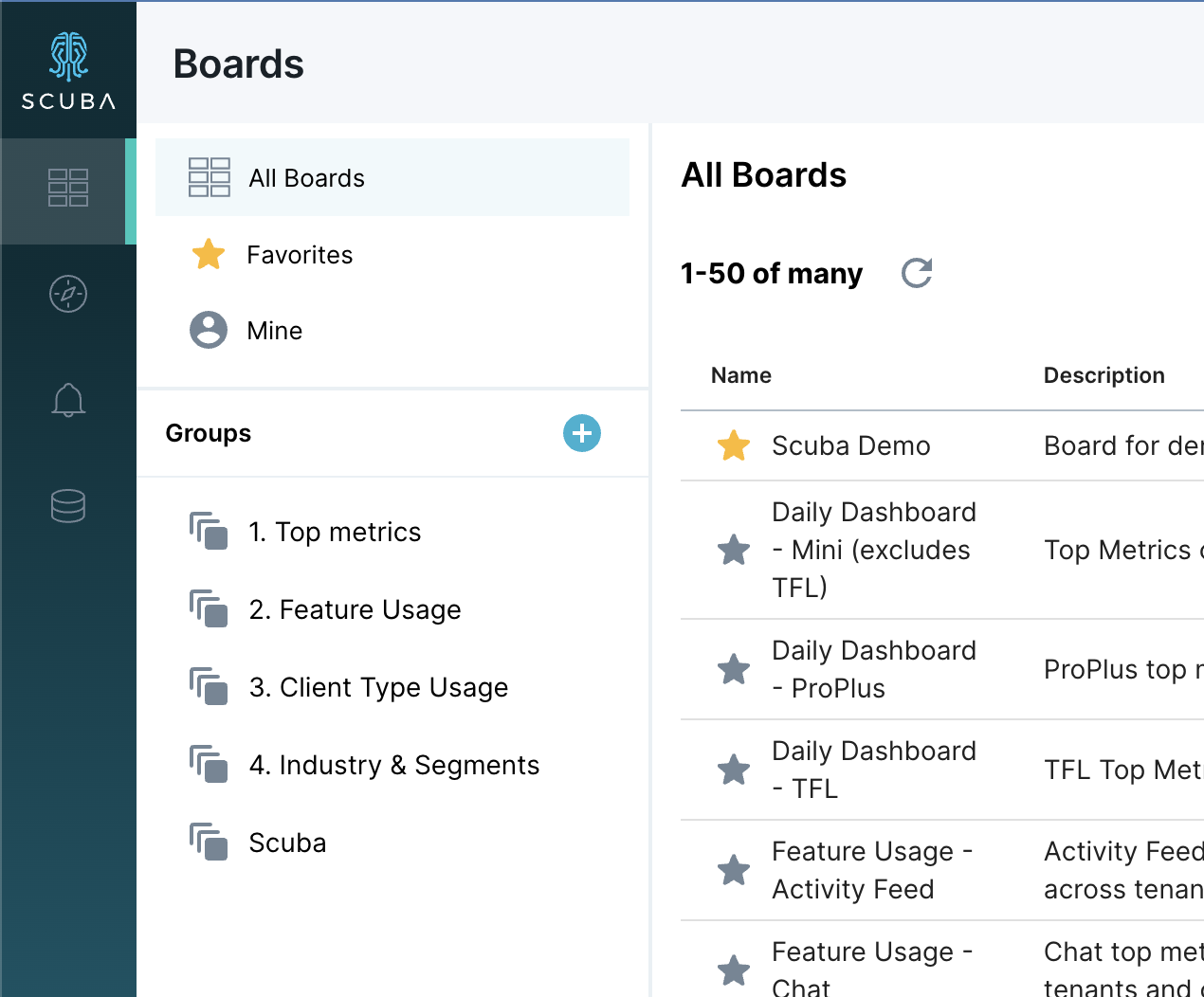 Other Scuba 4 features are also available in Scuba 5, such as Data Dictionary and Signals, each having their own separate spaces to enhance their functionality in the near future. Apps such as Retention, A/B, and Distribution, have been now consolidated within Explorer, so they can also leverage the query menu and inspector drawer, and soon query properties too!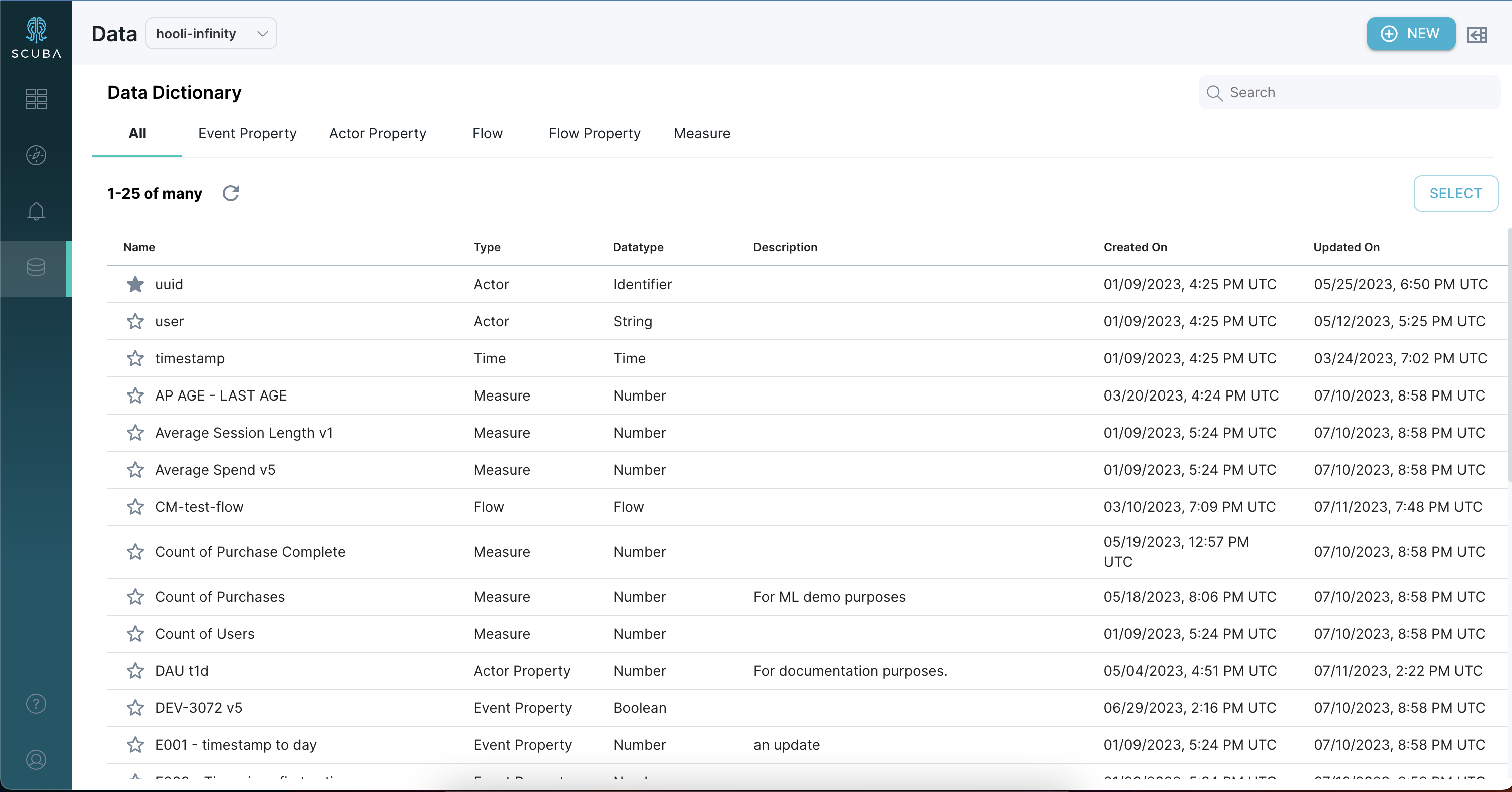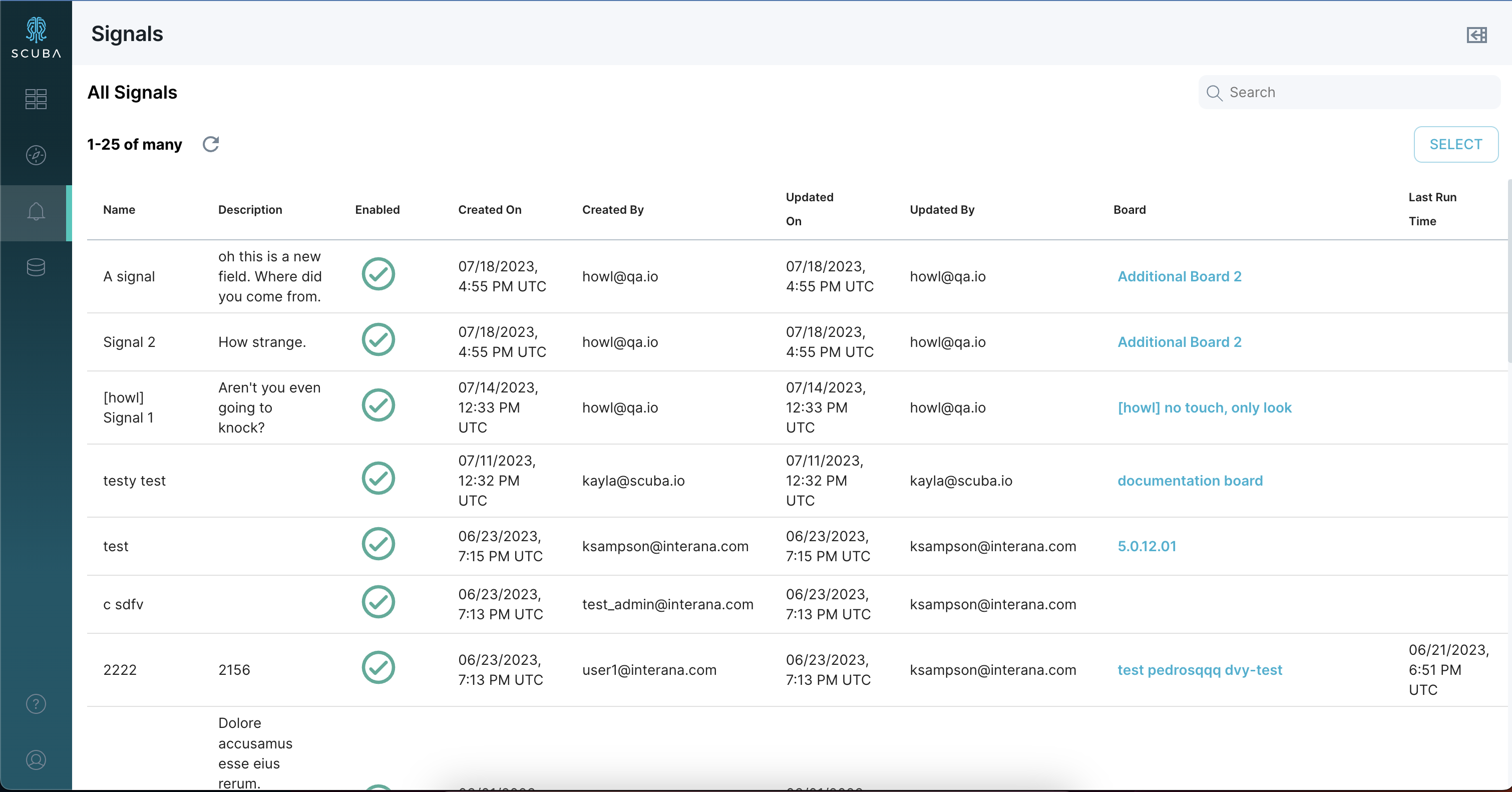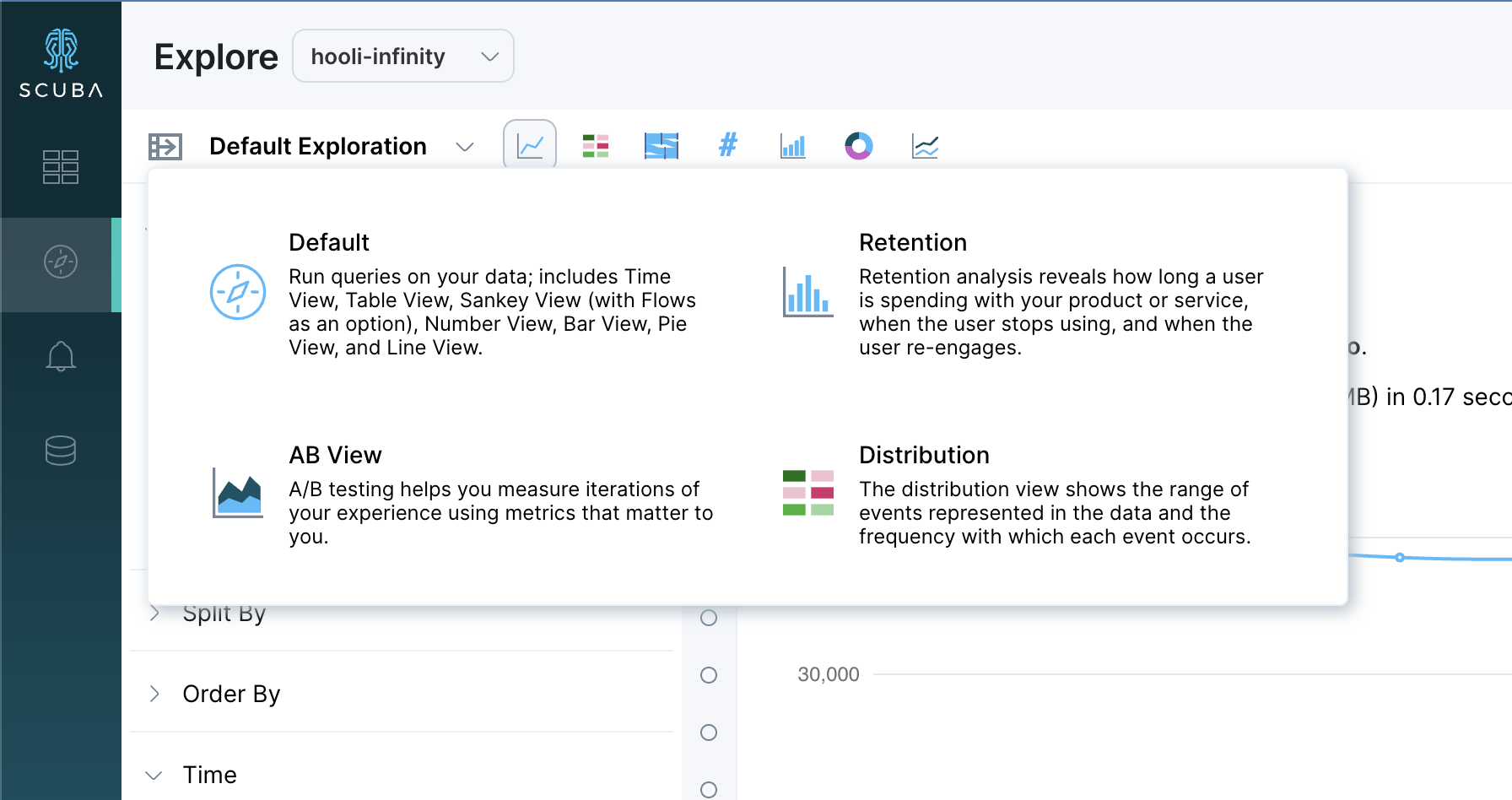 The Most Advanced Privacy Protection: New Multi-Cluster Architecture
Scuba 5 is designed and built to support the highest stakes of privacy protection without compromising the ability to gather actionable insights. In addition to supporting encrypting data at rest, with Scuba 5 our customers are able to deploy connected clusters to keep data from leaving protected boundaries, such as specific geographical regions.
The new multi-cluster architecture allows users to run queries across all clusters with automated restrictions to preserve sensitive information, such as PII. Such restrictions can be set via our managed services at the property level, and Scuba will ensure that the value of such properties is not revealed outside of the protected boundary.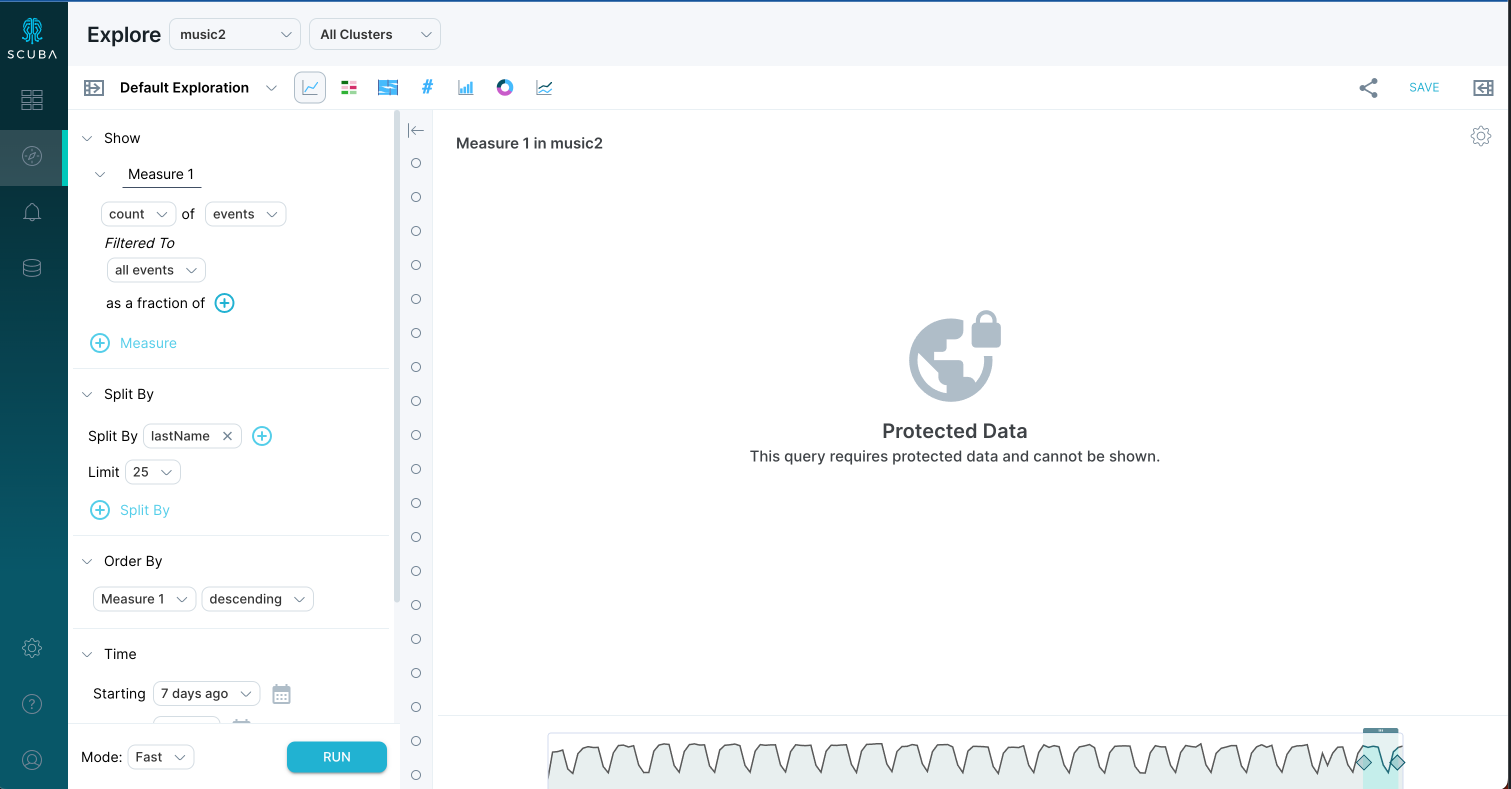 When needed, users can still run queries in their own cluster without restrictions by just switching a toggle, as it was with Scuba 4. All these functionalities are presented with simplicity in mind, so Scuba users can continue focusing on gathering insights, while in the background data privacy is always protected.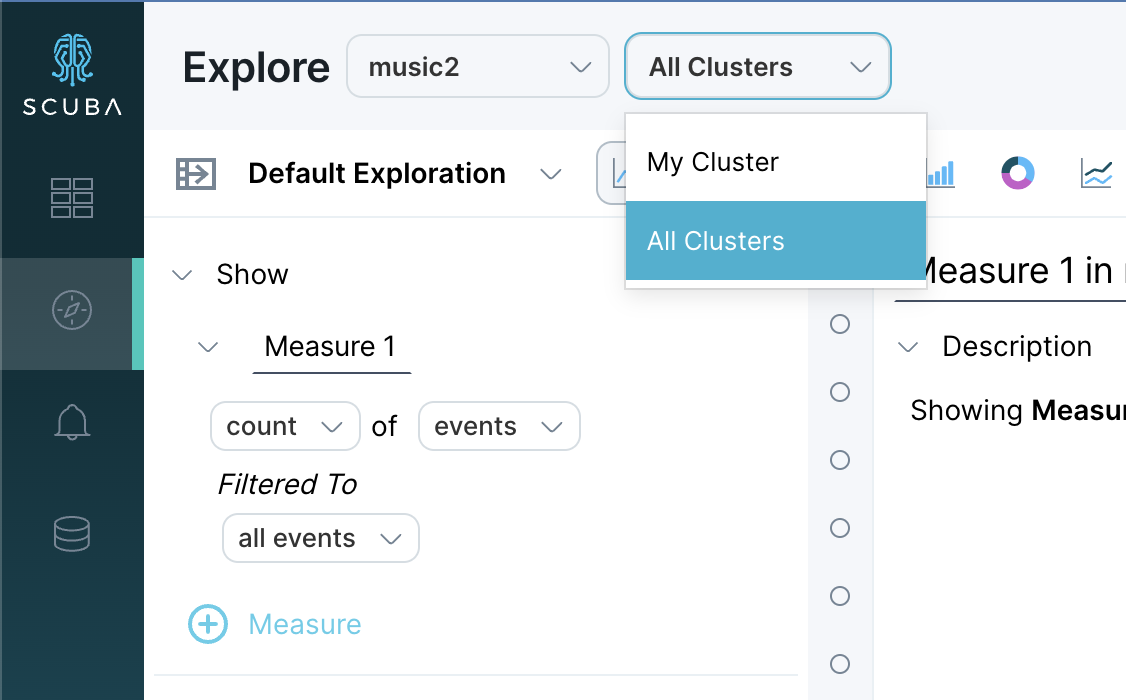 We are confident that the new and improved Scuba will provide you with a better experience. We encourage you to try it out and look forward to hearing your feedback.
Thank you for your continued support!
-Scuba Analytics Team